Make a Difference.....
Here are a few ideas for a summer sprinkled with giving.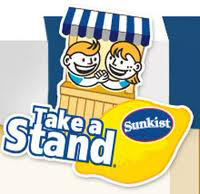 1. Take a Stand Host a lemonade stand and raise money for your family's favorite charity. Boldly decorate a sign with your cause - big enough for passersby to see - and watch the quarters flow in. Maybe the group you're supporting has brochures you can hand out, too. For recipes and more ideas, visit the Sunkist website.
2. Card Caring Turn those artistic urges into urgently needed goodwill by making greeting cards. Troll through your art supplies to create some cheery missives, then deliver your handiwork to sick children (or adults) at a nearby hospital or a lonely neighbor - anyone who needs some cheering up. Other grateful recipients can be found through Hugs and Hope.
3. Hoopla for Moola Throw a backyard carnival to raise money for a favorite cause. Offer simple games, prizes, a ticket booth, and face painting. Have hot dogs available on the grill, or be really sweet and rent a cotton candy machine. Other creative ideas can be found at the MDA Carnivals website.
4. Getting Down to Basics Get in the habit of picking up a few extra groceries when you shop, and drop them in a designated (and even decorated!) box in your kitchen. Together, deliver the box to your local food shelf every month or so. Designate another box for a nearby family shelter. Toss in any gently used clothes or toys that are ready for a new home, or new socks or underwear when you find them on sale. Routine donations feel great and keep everyone thinking about others.
5. Meals on Wheels Want to break up your summer routine? Take an hour or two to deliver a noontime meal to homebound people. Kids love to help carry the lunch and ring the doorbell.

And your volunteer efforts
will help our elderly and isolated neighbors to continue living in the homes they love.
Visit Meals on Wheels Association of America
to find a program near you.
6. Elder Hospitable Socializing with our elders does children a world of good - and you're guaranteed some great stories. Drop by a nearby nursing home, but first call the volunteer coordinator to find out the best time. Come bearing homemade treats, handmade cards or small gifts (sun catchers, paper flowers, etc.) to share. Or take your favorite books to read together.
7. Kindness Kits Practice counting and organizing skills by assembling kits for those
in need. Church World Service will store your kits until needed by disaster victims or people who need continuing aid. Choose the school kit, hygiene kit, baby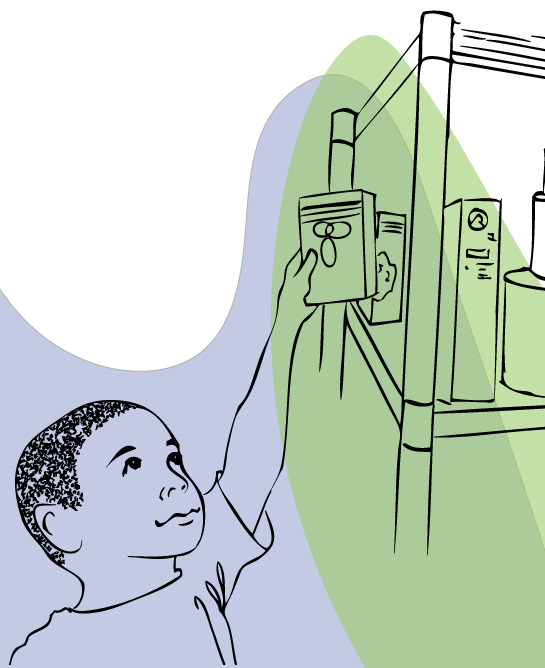 care kit or emergency clean-up kit; the Church World Service website explains what to include in each.
8. Simply Cereal With foodshelf supplies low, homeless shelters almost always need cereal-and your children will surely want to help. Any cereal your friends and family want to contribute is welcome-colorful, low-fat, childhood favorites, heart-healthy. See how many boxes you can collect. Folks in shelters need to start off their day with breakfast, and your donations can help save the shelter budget. To find a shelter in your area, dial 211 (available in most areas) or check with your local United Way.
9. Smiles of a Summer Day If the weather isn't cooperating, settle in for an afternoon of coloring. Color A Smile collects crayon drawings from schoolchildren, then distributes them to nursing homes, Meals on Wheels programs, and individuals across the country. The goal is to make people smile. Your child may even get a mention on the Color A Smile "thank you" page.
10. Oh Rubbish Why not tidy the outdoors as part of your daily summer routine?
Keep plastic bags and plastic gloves in your backpack or tote so that you can pick up trash whenever you're out walking. A fun option: make it a rule to throw away five pieces of trash before your little ones can let loose on the jungle gym.